Introduction:
Top Plate using SPCC cold rolled steel, Bottom Plate using ST14 Steel for stretch, after automatic spot welding, environmental friendly oil treatment, wear resistant Epoxy Coating, the panel is infilled with foamed cement. Each panel has 4 corner lock holes. 64 ball stretch and 25 embossment increase the loading performance in the center of panel.
Product Photos: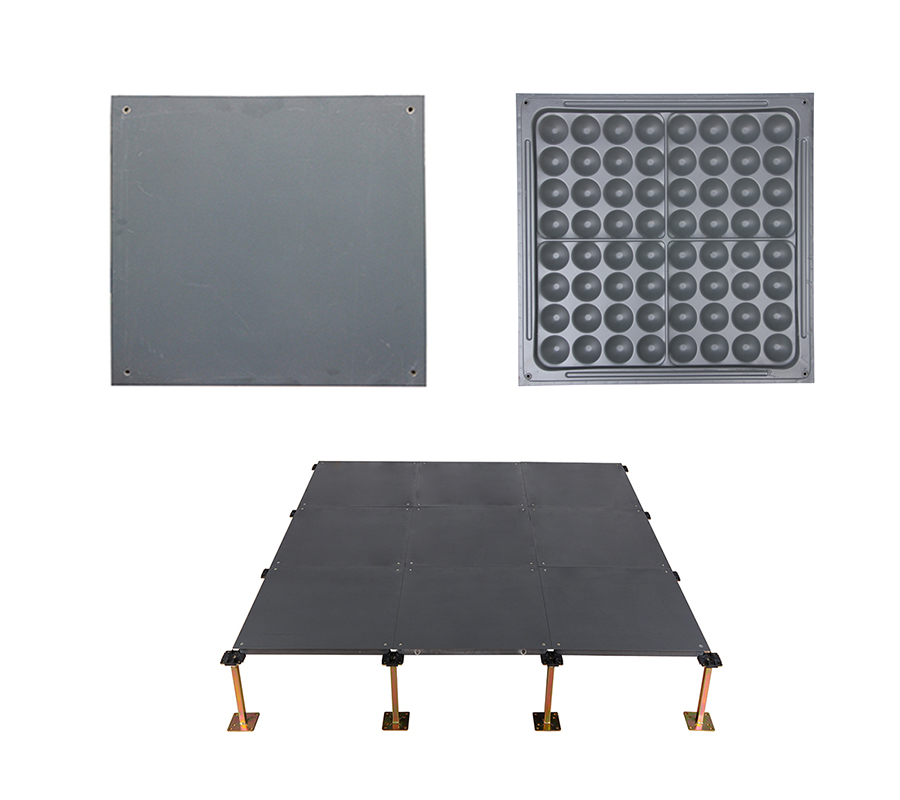 Feature:
1. USA type 24" dimension panel: 609.6*609.6mm.
2. Bottom with cross reinforced rib to improve loading performance.
3. Panel top can be laminated with HPL & PVC.
4. Non-toxic, non-radiative and environmental friendly.
Specification:
Type

Size

Concentrated Load

Rolling Load

Ultimated Load

Uniform Load

Fire Protection Performance

mm

LB

N

N

N

N/M2

FS700

609.6×609.6×33.4

≥700

≥2948

≥2948

≥8890

≥12500




Incombustible
ASTM E84-01:
Flame Spread:0
Smoke Density:0

FS800

609.6×609.6×33.4




≥800

≥3563

≥3563

≥11250

≥19796

FS1000

609.6×609.6×33.4

≥1000

≥4454

≥4454

≥13470

≥23294

FS1250

609.6×609.6×33.4

≥1250

≥5568

≥5568

≥16710

≥33000

FS1500

609.6×609.6×33.4

≥1500

≥6681

≥6681

≥20090

≥42581

FS2000

609.6×609.6×33.4

≥2000

≥8909

≥8909

≥26700

≥49784